Barnwood Point Location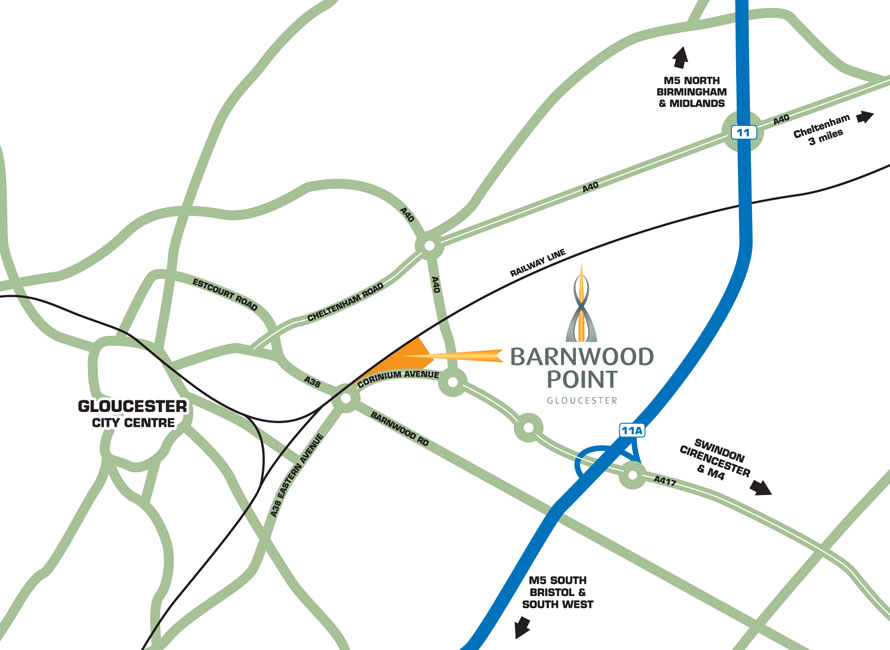 Barnwood Point is very prominently located fronting the A417, Corinium Avenue, to the east of Gloucester. This part of the main Gloucester ring road links the east of the City Centre, Barnwood and Eastern Avenue to the M5.
The A417 dual carriageway joins the national motorway network at Junction 11a on the M5 two miles distant and, via the A40, at Junction 11 four miles distant.